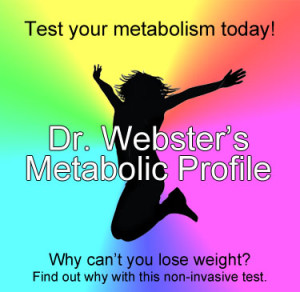 The Metabolic Profile provides a view into the body's metabolic processes and the efficiencies of the metabolism. Identifying metabolic problems with detoxification, nutrient deficiencies, gut imbalance, neurotransmitter breakdown or oxidative stress allows for customized nutritional interventions. Targeted treatment can help optimize the metabolism and lead to improved energy, weight loss and well being.
The single urine specimen is an easy and convenient method and collection can be performed in the comfort of your own home.
The Metabolic Profile provides important information in the areas of:
• Vitamin and mineral insufficiencies
• Nutrient insufficiencies like L-carnitine and N-acetyl cysteine (NAC), Lipoic Acid and CoQ10
• Antioxidant insufficiency and oxidative damage
• Detoxification sufficiency
• Neurotransmitter metabolites to assess brain function
• Energy production
• Bacterial and yeast overgrowth
If you suffer from any of the following you need to run this profile now!:
• Fatigue/Brain Fog
• Weight Gain
• Diabetes
• High Triglycerides
• Trouble Sleeping
• Swelling in the feet and/or ankles
• IBS/Bloating/Gas/Reflux
• Depression/Anxiety/Mood Swings
• Early Aging
• Pain/Inflammation/Headaches
• Take Statin Drugs to Lower Cholesterol
• Heart Disease or Family History of Heart Disease
WHAT DO I GET WHEN I RUN THIS TEST?
When you run the Metabolic Profile you will receive:
• Full test results regarding metabolic systems including energy components, nutrients, detoxification, antioxidants, gut markers and brain chemistry
• A customized plan by Dr. Webster designed to correct any possible metabolic imbalances
• A 15 minute consultation with Dr. Webster to answer any questions you might have about your test results and customized plan
Dr. Webster's online store gives you direct access to the highest quality nutritional supplements shipped right to your home.
The Basic 4 Essentials package contains nutrients that we should take every day!
1. OmegAvail™ Marine with Lipase 120 softgels
2. Twice Daily Multi™ 120 vegetarian capsules
3. Magnesium Buffered (Glycinate) Chelate 120 vegetarian capsules
4. Vitamin D Synergy 120 vegetarian capsules
There is an excellent selection of delicious protein and meal replacement bars.
Dr. Webster has put together supplement packages for all of your nutritional needs. You even receive a special discount when you order!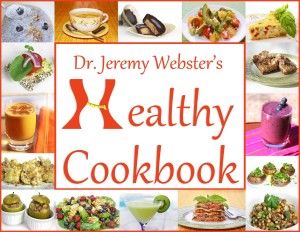 Dr. Jeremy Webster's Healthy eCookbook includes all 8 sections for only $27! That's a $50 savings!
Each recipe comes with details for why the ingredients we used are healthy for you!
This is a digital cookbook! When you purchase this album you will receive 8 pdf documents via email.
Includes:
Healthy Beverages
Healthy Breakfasts
Healthy Snacks
Healthy Entrées
Healthy Side Dishes
Healthy Shakes
Healthy Salads
Healthy Desserts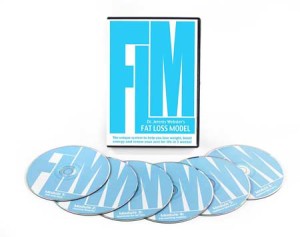 The unique system to help you lose weight, boost energy and renew your zest for life in 5 weeks!
Inside you will learn:
*How to lose 10, 20 or even 50 pounds or more
*The 4 essential steps required for fat loss
*Why all other weight loss programs tend to fail
*Exercise that burns 9 TIMES as much fat as aerobic exercise
*An easy way to maximize all of the benefits of exercise
*The nutrients required to convert fat into energy
*A simple way to determine exactly which missing nutrients will help you lose fat
*The 5 secrets of food that will help turn your body into a fat burning machine
*Ways healthy eating can be delicious, satisfying and reduce appetite
*How to control your fat storing hormones so they don't control you
*A step-by-step guide to easily implement the Fat Loss Model into your daily life
*2 hours of fat loss Q&A from other concerned Fat Loss Model clients like you