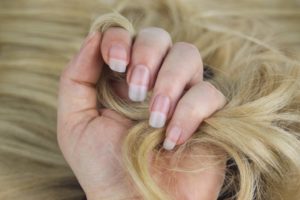 The appearance of your eyes, tongue, hair, skin and nails can
tell you a lot about your general health and give you clues about
your metabolism and your ability to lose weight. In this podcast
I will discuss what normal looks like and I will give some examples
of why your tissues might not look normal. Some of the reasons may
surprise you!
Eyes
– if whites are yellow
– if whites are blue
– if whites are red
– pale inside eyelids
– dark circles especially under the eyes
Tongue
– white coating on top
– split down the middle, "scallops" on the sides or red bumps on top
Hair
– dry, frizzy
– thinning
– hair suddenly becomes soft
Skin
– dry elbows/ knees
-"chicken bumps" on backs of arms
– rash (eczema) on back of hands
– rash on palms
– dark brown spots
Nails
– ridges
– white spots
– slow "refill" time, but turn pink
– blue nail beds
– black spots/streaks (THIS IS BAD!!)
Thanks for listening to the Weight Loss Dictionary Podcast! We would love it if you would share our podcast with your friends!
Click here to Subscribe to Podcast on itunes!
Intro song: It's Time by Big Sandy and His Fly Rite Boys
Outro song: Take My Mind Far Away by Joshua James Hunt
Podcast: Play in new window | Download